Sunday School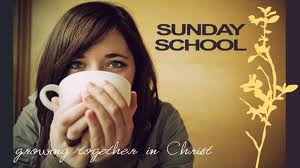 At Grace we have Sunday School classes every Sunday morning from 9:00-9:45 for all ages! Bring the kids along and study the Word as a family!
______________________________________
Adult Sunday School Class -- June 4 - August 27, 2017
Study of the Book of Judges!
Judges is a messy book, with fascinating stories of man's failures and God's faithfulness. There are are a lot of lessons for us in this OT book as we see ourselves, and our good God, all throughout the pages.
Join us at 9:00 on Sunday mornings as we study this fascinating book together!