Prayer Request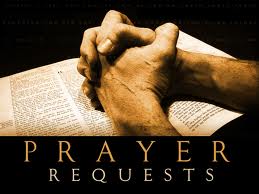 "The prayer of a righteous man is powerful and effective."
We believe God hears and answers prayer.
Our Prayer Team at Berean would consider it an honor to pray for you and any request or concern you might have.
Also, on most Wednesday nights at 7:00 the Berean church family gathers to pray together.
Feel free to submit a prayer request for us to include in our prayer time.
Please include:
(If you would like your request to remain confidential among the church leadership and not made public, please indicate as "Private.")