New Here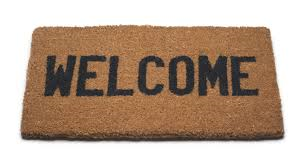 Thanks for visiting us online- we're glad you stopped by!
We're glad we ran into each other on the world wide web, but we'd love to meet you the old-fashioned way- in person. :-)
We realize that walking into a new church can be 'uncomfortable' because of the unknown, so here's what you can expect when you visit Grace:
A Smile
You can expect a warm welcome and a friendly smile at Grace. We love to greet new guests and make new friends. We hope you'll be one of them soon!
Time
We begin the service at 10:00, but most of our folks arrive a few minutes earlier than that. Feel free to sit wherever you'd like!
Dress
You'll notice all kinds of dress at Grace. Some of our folks like to dress up while some may be wearing jeans or even shorts. It doesn't really matter to us- just come as you are!
Music
Our Worship Team leads us in vibrant, contemporary music that focuses on Christ. We feel strongly that we are not spectators, but participants in the Worship Service. So feel free to join in and sing along!
Bible
A lot of the passages will be projected on the screen, but some will not. If you'd like a Bible, there are free copies at the Information Table at the back of the auditorium. Help yourself! (Pastor Dave teaches primarily from the NIV version of the Bible.)
Kids
During the Worship Service we have a well-staffed nursery for infants through 2 years, and Children's Church for 2 years through kindergarten. Bring the kids along to worship with you!
Information
You'll not be asked for money, but we would request you fill out a Guest Card (located on the seat backs) and drop it in the offering plate. This way we can get to know you a little better. Thanks!
Again, we'd love for you to join us any Sunday. You're always welcome to be our guest!